Our VAs take care of the details so you can get back to

calm.
Don't Panic is the new definition of "virtual assistant."
We love to be behind the scenes looking for ways to solve problems. We're the helpers. The doers. The people who don't mind digging in the dirt with their bare hands to make sure the seeds are properly sowed.
We started this business because we care about other people's successes. Because we're driven to make a difference. And because we know that scaling your business while living a life you love doesn't happen when you try to go it alone.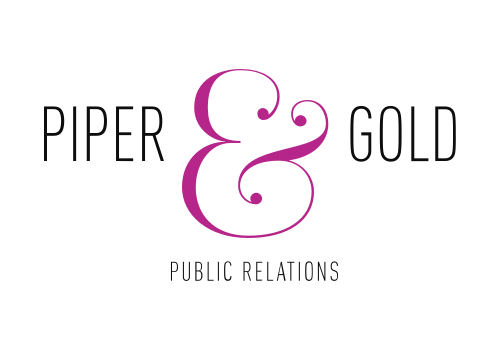 "More than a few times, I've found myself thanking my DPMer for saving the day! Working with Don't Panic Mgmt has allowed me to spend more time focusing on business development and client services, instead of being distracted by administrative tasks. Their organization, attention to detail and uncanny ability to know what I need (even before I ask!) has made them an invaluable extension of our team for the past few years."
Heather Whaling, Geben Communication
"Don't Panic Management is a lifesaver for an agency owner with a growing business (like me). I need professional, reliable folks to make important workflows for my clients run smoothly. Most importantly, I need people I can depend on to figure things out and deliver high-quality results on time. There are a lot of things I still worry about in business, but I don't worry at all about the responsibilities I've delegated to DPM. I happily pay their invoice first every month as it's an amazing investment in my business operations, client happiness, and personal peace of mind."
Matt Gartland, Winning Edits
Jess Tyson, CEO & Director of Calm
Jess is the founder and proud Director of Calm at Don't Panic Management. (And yes, she invented that title because that's what you do when you're the boss!) She wrote the book on how building a successful relationship with a virtual assistant can make all the difference in helping business owners get to the next level. Her life is often a whirlwind of wrangling her toddler, speaking at conferences (virtual and beyond!), researching productivity hacks, and meticulously making matches between overworked entrepreneurs and focused virtual assistants. Jess's first book, Panic Proof: How the Right Virtual Assistant Can Save Your Sanity and Grow Your Business is available now: panicproofbook.com
Caitlin Joseph, Chief People Officer
Chaos is Caitlin's comfort zone. She is no stranger to an all-hands-on-deck kind of ship and can switch from captain to sailor to parrot sitter with ease. Tinkering on WordPress, learning new skills, and fixing automation make her a happy assistant. Tech-savvy by nature, she's the perfect sidekick to tackle that new tech tool you just can't seem to get your head around. A textbook extrovert and trained actor, Caitlin brings energy and a healthy dose of humor into any task you throw at her. She's our (self-proclaimed) resident Astrology Nerd, so when she's not working, she can be found third-eyeball deep in moon phases and planet transits while hanging out with her cat, Gatsby.
Kristi Daniels, Executive Assistant
The "Jill of all trades," Kristi can be found writing and checking off detailed to-do lists, helping her clients schedule those hard-to-get meetings, and obsessively spell-checking and going over details with a fine-toothed comb. She thrives on organizing the unorganized and creating spreadsheets and systems to make things flow smoothly. She has experience in more industries and environments than you can shake a stick at. As a mom to two grown boys, she welcomes the dirty, unkempt, and rowdy chaos that is often her life. When she's not glued to her desk, you can find her in the kitchen creating a weird, new recipe or out enjoying a hike in the mountains.
Curious about the whole team?
Have more questions about how we work?
"The Don't Panic team has made my life easier as they've adopted our extremely specialized subject matter and excelled at producing high-quality, thoughtful content that is often a struggle for many freelance writers. The best part about working with DPM is not having to worry for a second about the quality of the work. Time and time again, it's so top-notch, it exceeds my expectations."
Meredith Wood, Fundera
"I didn't realize how many more hours I had in a day for strategy and business development, until I started working with Don't Panic Management. With Jess and the Don't Panic team, I can concentrate on growing my business and making my clients happy. At the same time, they keep me organized and focused on what I do best. Thank you for making my work days much more productive!"
Deirdre Breakenridge, Pure Performance Communications
"To say that DPM offers executive 'support' feels lackluster, because it doesn't go far enough to describe the depth and breadth of how much more capable you'll feel with them by your side. They're easy to work with, reliable, and (best of all) fun people who feel as vested in your success as you are."
Ann Handley, MarketingProfs
"I often say that today's marketer must be more than just a good marketer—they must also be a good writer, publisher, their own PR department, influencer, analyst, graphic artist, presenter and more. The great thing about working with Don't Panic Mgmt has been that Jess and the team are willing to wear any one of these hats if and when needed. Thankful to have the opportunity to work with you."
Martin Jones, Cox Communications
Ready to go from panic to calm?