Our VAs take care of the details so you can get back to

calm.
Don't Panic is the new definition of "virtual assistant."
We love to be behind the scenes looking for ways to solve problems. We're the helpers. The doers. The people who don't mind digging in the dirt with their bare hands to make sure the seeds are properly sowed.
We started this business because we care about other people's successes. Because we're driven to make a difference. And because we know that scaling your business while living a life you love doesn't happen when you try to go it alone.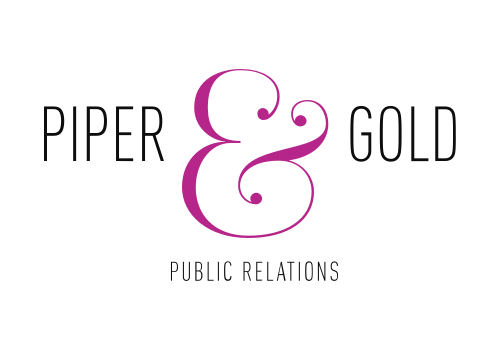 "The best part about working with Don't Panic is their commitment to helping you find the best way to utilize their services, with the goal of helping you maximize on your level of productivity. The way the Don't Panic team is structured and their willingness to explore different ways of working together has been a value-add to my company and my time as a busy entrepreneur."
Melissa Agnes, Crisis Ready Institute
"Don't Panic Management is a lifesaver for an agency owner with a growing business (like me). I need professional, reliable folks to make important workflows for my clients run smoothly. Most importantly, I need people I can depend on to figure things out and deliver high-quality results on time. There are a lot of things I still worry about in business, but I don't worry at all about the responsibilities I've delegated to DPM. I happily pay their invoice first every month as it's an amazing investment in my business operations, client happiness, and personal peace of mind."
Matt Gartland, Winning Edits
Jess Tyson, CEO & Director of Calm
Jess is the founder and proud Director of Calm at Don't Panic Management. (And yes, she invented that title because that's what you do when you're the boss!) She wrote the book on how building a successful relationship with a virtual assistant can make all the difference in helping business owners get to the next level. Her life is often a whirlwind of wrangling her toddler, speaking at conferences (virtual and beyond!), researching productivity hacks, and meticulously making matches between overworked entrepreneurs and focused virtual assistants. Jess's first book, Panic Proof: How the Right Virtual Assistant Can Save Your Sanity and Grow Your Business is available now: panicproofbook.com
Kristi Daniels, Executive Assistant
The "Jill of all trades," Kristi can be found writing and checking off detailed to-do lists, helping her clients schedule those hard-to-get meetings, and obsessively spell-checking and going over details with a fine-toothed comb. She thrives on organizing the unorganized and creating spreadsheets and systems to make things flow smoothly. She has experience in more industries and environments than you can shake a stick at. As a mom to two grown boys, she welcomes the dirty, unkempt, and rowdy chaos that is often her life. When she's not glued to her desk, you can find her in the kitchen creating a weird, new recipe or out enjoying a hike in the mountains.
Curious about the whole team?
Have more questions about how we work?
"Don't Panic Management is a great solution for us when we need a reliable content marketing partner. The team is organized, timely, and delivers at each stage of the content development process."
Ellen Jantsch, Tuff Agency
Working with DPM is as seamless as having another team member. Our assistant acted as an extension of our team and really put in work and effort to craft a voice that fit our brand.
Vincenzo Landino, Aftermarq
"I didn't realize how many more hours I had in a day for strategy and business development, until I started working with Don't Panic Management. With Jess and the Don't Panic team, I can concentrate on growing my business and making my clients happy. At the same time, they keep me organized and focused on what I do best. Thank you for making my work days much more productive!"
Deirdre Breakenridge, Pure Performance Communications
"Don't Panic frees us to do what we do best. They constantly work behind the scenes to make our work more effective and efficient, giving us the peace of mind that is necessary to juggle the various facets of our business. With Don't Panic's help, we've been able to expand our reach and increase the impact to our partners. DPM isn't just a sidekick—they're an outright superhero!"
Angela Maiers, Choose2Matter
Ready to go from panic to calm?