The Evolving Landscape of Leadership
In the past, "soft skills" might have been seen as nice to have, but the pandemic has highlighted just how important a well-rounded leader is. Yes, a leader should have the technical chops to get the job done, but it's becoming increasingly important to possess strong interpersonal skills, or "soft skills," to oversee the performance and success of a team.
What Are Soft Skills?
Soft skills are the attributes that help us connect and get along with people. They're often grouped with things like emotional intelligence or people skills. While "hard skills" are specific and job-related, soft skills aren't easily identified or measured, which means they can sometimes be overlooked. But that doesn't mean that they're any less important. In fact, 61% of professionals say both skill sets are equally valuable!
The Benefits of Soft Skills
Don't get us wrong, soft skills aren't just for leaders. These are skills that will serve you well at any point in your career, whether you're just starting your first job or have been in a leadership position for decades. You can learn and sharpen these skills at any point AND they're highly transferrable, which means you can take them with you to a different role or industry down the line. And you'll see that these soft skills are just as valuable in your personal life as in your professional life.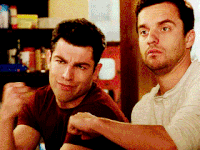 Ready to dive in?
9 Soft Skills Every Leader Should Have
1. Communication: Good communication is arguably one of the most important soft skills you can learn. While traditionally, communication may have been rigid and top-down, today, it's all about bridging connections across an entire team.
Those who master this skill are able to relay ideas in a professional and understandable style ensuring that everybody is on the same page, provide specific feedback, and recognize achievements.
If you want some specific ways to improve your communication, check this out.
2. Listening: Listening, like really truly listening, can be hard. Ernest Hemingway got it when he said, "When people talk, listen completely. Most people never listen."
A leader who demonstrates this skill will listen thoughtfully, ask questions, and take employee feedback or concerns seriously. Managers often say they're stumped by what their employees need for success, but most employees are happy to communicate those things when given the space where they are genuinely heard.
3. Decisiveness: Leaders are frequently presented with decisions that can make a big impact on the team they manage or even the entire company. From things like hiring, delegating, and project management, a leader should have the ability to think critically and make sound decisions with everyone's best interest in mind.
4. Building Relationships: It can be challenging for team members to connect to one another on a personal level, especially when working in a remote setting. It's up to the leader to cultivate a culture where employees feel they belong and are comfortable to collaborate. This doesn't have to be boring or serious, we love these team-building ideas for remote teams (with great suggestions for asynchronous and real-time activities, depending on what works for your team).
5. Flexibility: Things don't always go according to plan (remember 2020?). Change can be difficult, *especially* when you're managing a team that is looking to you for answers. Being nimble and able to approach situations with an open mind and cool disposition will help your team see you as a trusted guide when facing uncharted territory.
6. Creativity: Creativity is a dynamic soft skill that goes a long way. Having the ability to approach questions with an out-of-the-box mindset will uncover unique and innovative solutions. Plus, it has a huge ripple effect on the people around you. What better way to encourage creative thinking and problem-solving in your team than by modeling it yourself?
7. Empathy: Some leaders may shy away from being empathetic because they feel it's too personal. But we'd argue that meeting an employee with empathy is not a weakness but a strength of a leader! It can be uncomfortable for employees to voice when things are difficult if it's not a part of the workplace culture. But when managers create space to discuss emotional health and well-being and pay attention to their employees, they can detect when someone needs a little extra support.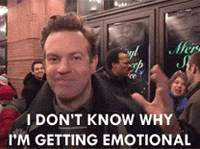 8. Conflict Resolution: Addressing conflict can be challenging, but when you learn this skill, you can bring it to any setting (like, um, Thanksgiving dinner). A good manager should be able to step into a situation calmly and make sure all sides are heard to help find a resolution without taking things personally or adding fuel to the flame.
9. Goal-Setting: Charting the course is a big responsibility for leaders. Those who do this well will not only set goals on a business level but also help employees identify professional goals to develop into their fullest potential. And this doesn't end at the goal-setting part but should include clear checkpoints and success markers.
As you can see, soft skills are anything but soft. Those who build up this toolbelt will be powerfully equipped to foster greater connection, productivity, and success across teams!
Get tasks off your plate faster with the VA Starter Kit!
Ready to meet your perfect VA match?
Focus on your best. We'll handle the rest.