With the constant quick-fire evolution of content marketing, everyone is looking for new and different ways to showcase their content. Blog posts alone just aren't cutting it any longer. So, what other types of content are there?
One option gaining popularity is the webinar: a live interaction between your team or a team of experts in your field and your audience (prospective buyers interested in the product or service you have to offer).
But it's not enough to just say you're going to put on a webinar and then show up when the time is right. A lot of planning and sometimes even the ol' blood, sweat, and tears are needed to put on a successful webinar. As always, that's why the Don't Panic team is here to help! (Can I get some Avengers music in here please?)
Here are the six steps you definitely won't want to skip when putting on a winning content marketing webinar.
1) Plan Ahead
Throwing a webinar together at the last minute is certainly possible—we've done it for clients before and can do it again. But the result of a last minute webinar—along with a lot of stress for your team—is a bare bones presentation, a less than stellar audience, and dismal conversions after the fact. How does that help your business?
After some trial and error, we recommend that you give yourself at least one month of advance planning for your webinar from conception to execution. There are so many moving pieces that go into a production like this that you'll want the time to prepare.
Ideally, of course, you'll have a content calendar in place that has everything scheduled months in advance. But we're real people living and working in the real world, so a month will do.
2) Spread the Word
A big portion of that lead time should involve spreading the word like wildfire so that people actually show up! Take the time to develop a conversation with your audience before you ever step into the webinar itself. You'll get them excited about participating, leading to a more interactive event.
Remember to reach outside of the boundaries of your audience here. Your loyal customers will likely show up, but how does that help your business grow? After all, you're putting extra time and money into these marketing tactics to see an increase in sales, in your audience numbers, and in your fan base, right?
In addition to promoting your webinar on all of your social channels, consider setting up a dedicated landing page on your website, instead of just using one that's provided by the webinar service you're using. Then, use a short link for each channel so that it's easy to track where your attendees came from. This will help you tailor your promotions for even better success the next time around.
This is the time to mobilize your brand ambassadors—your team, corporate partners, and your most loyal customers—to share the event with their audiences. Consider providing these ambassadors with their own specific short link or landing page so that you can track the number of attendees that came from their audience. You can even incentivize a competition for the most shares, click-throughs, or conversions!
3) Share the Stage
There are two main reasons why you'd want to partner with another business owner or company in order to put on a winning webinar.
The first is simple: you need to entertain your audience. Take it from Ferris Bueller, listening to someone ramble on for an hour was boring in high school, and it's boring now. Bueller, Bueller?
An engaging interaction between two or three people, on the other hand, can be very entertaining. The key is to make sure you have chemistry with your co-panelists. If the conversation is effortless, the audience will feel at ease and enjoy the presentation more.
The other reason to share the stage with partners in your industry (think complementary products and services to yours) is that you have the opportunity to target one another's audiences. By partnering up with a company who has like-minded customers but is just different enough from what you do, you're more likely to secure conversions from their audience than by sending out a mass mailing or an untargeted advertisement.
For example, we've officially teamed up in an affiliate program with Sococo. By now, you all know how much we love using Sococo. We've recently established a mutually beneficial relationship with them in order to expand each other's reach.
Because we're a virtual assistant agency and they're a virtual software developer, our interests overlap, but they don't consume each other. On both sides, we've already seen this symbiotic relationship grow our audiences.
4) Help, Don't Sell
I know, I know. The point of a marketing webinar is to get sales, right? Yes, it absolutely is. And you're going to get them, but not if you put on an hour-long sales pitch. You can't invite people to a webinar and give them a commercial.
Remember that a webinar is not about selling your product. It's about providing valuable information to your audience. Webinars can help to bolster your reputation as a thought leader in your industry. They will show your audience that you've got all the answers to their problems which, in turn, will prompt them to be much more likely to buy from you than someone else.
Of course, you absolutely want to slide a bit of information about your company and/or product into the presentation at some point. People will be genuinely interested in your background. But there's a fine line between providing information and slimy selling.
Rest assured that you'll get more conversions from providing a bit of background and lots of valuable information rather than persuading all these people to attend a webinar about a topic they're interested in, only to find out that it's a product commercial.
Remember: Helping, not selling. Let this be your mantra.
5) Record, Reuse, Recycle
If there's one thing we've learned in content marketing this year, it's the importance of repurposing your content. Don't reinvent the wheel five times. Instead, record that webinar and use it as a blog post, in a newsletter, as a SlideShare, on YouTube, or republish it as a piece of premium list-building content that your audience can unlock by providing their email address. (Or all of the above!)
Any of these options (and there are so many more) will provide you with more content, and therefore more opportunities to grow your customer base, without investing time in creating new content. Now that's a win-win!
6) Get Out the Yardstick
There is absolutely no point to a webinar (or any other marketing effort for that matter) if you don't measure its success. You need to either hold your webinar on a platform that has built-in analytics, or set up external analytics that will follow and track conversions that matter to you.
You need to know what worked, what didn't, and what you can tweak for next time. And if the data shows that the whole thing was a wash, you can make the informed executive decision to spend your time and money elsewhere.
How do you determine the success of a webinar?
The whole point of this post is to help make your webinar a success. But, what does a successful webinar look like for you? Your very first step, even before coming up with a title, is to determine your goals for the webinar. Write them down, if it helps. In order to call a webinar a success, you've got to know what success means to you before you start.
Maybe you're main goal is simply to grow your audience by half. In that case, you're main focus is going to be reaching out to influencers outside of your bubble and asking them to share your message. You'll also likely want to get a co-panelist or two with a very large social following.
Alternatively, your main focus might be to drive conversions for your new product. In this case you'd likely put more information about the product into your presentation, so you'll need to balance that with equally heavy-hitting nuggets of thought leadership related to your industry.
There are many other reasons to hold a webinar, and the goals will look different for each and every business. But regardless of your endgame, implementing these six ideas into your plan will help get you that much closer to an engaging event that moves your overall marketing strategy forward.
If you find yourself overwhelmed at the thought of getting started, we can help! Drop us a line, and let us help you turn your strategy into reality.
Get tasks off your plate faster with the VA Starter Kit!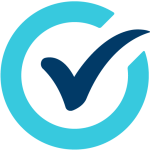 Ready to meet your perfect VA match?
Focus on your best. We'll handle the rest.