Podcasting is enjoying a heyday. If you're a business owner or creator looking for a platform, podcasting's low barrier to entry and potentially limitless audience offer a wealth of opportunities to those comfortable getting in front of a microphone.
Hundreds of newcomers dive into podcasting without substantial audio production or radio experience, learning (and thriving) as they go. If you're starting from scratch, all you need are a few things in your toolkit to get started. Here's what to gather as you begin.
1. Your Podcasting MacGuffin
A "MacGuffin" is a narrative device that, in fiction, motivates the protagonists to take some sort of action. (Think the Maltese Falcon or, more recently, R2-D2 and its message for Obi-Wan in the very first Star Wars film.) In other words, what's the "why" behind your podcast?
Before you begin daydreaming titles or crafting artwork, clarify your podcast's purpose. Push yourself to think beyond generalizations like, "I want to talk about business trends," or, "My best friend and I make lively hosts." What are you excited to explore with the potentially vast platform a podcast provides?
If you don't already have a title in mind for your podcast, this brainstorming can help. Your answers to these questions will also inform your show's description, which you'll need as you begin publishing and publicizing your podcast.
2. Your Title
It's an exciting time to be a podcaster, but that also means the medium is becoming more crowded every day. Your podcast's title is one of the ways you can stand out from the ocean of content now available to podcast listeners.
Consider seeking input from your professional peers or those in your target audience. Remember, too, that the days of bloating of your podcast title with keywords are over: As of last year, keyword stuffing can get you ousted from iTunes, so don't worry about packing your title with key phrases.
3. Your Gear
"Gear" in this case means a microphone and its accessories. Those accessories may include a pop filter or windscreen, a mic stand or mount, and a mixer.
Pop filters and windscreens help minimize imperfections in your audio caused by breath and plosive consonants (think "p" and "b" sounds). Mixers are valuable for those using non-USB microphones and recording several live voices at once. Stands and mounts help create a more comfortable recording experience for you as a speaker (which can be especially useful for long interviews recorded in a single sitting).
Cost correlates heavily with quality when it comes to audio equipment. Brands like Audio-Technica and Blue are particularly popular and have become mainstays in the podcasting world. The "best" equipment for you will depend on your unique needs, but in general, it's to your benefit to choose the nicest gear you can afford.
4. Your Software and Platforms
Your recording software, along with your gear, will help you capture your audio; your editing software will help you shape it, and your hosting platform will help you distribute it.
Free tools like Audacity and GarageBand are great recording and editing applications for beginning podcasters and have relatively mild learning curves. If you're conducting interviews for your podcast and need to capture audio from remote guests, take a look at tools like Skype and Zencastr.
Because your personal website or blog likely can't accommodate the file sizes and traffic your podcast will generate, you'll also need to consider where to host your episode files. Platforms like Libsyn take care of this hosting for you in exchange for a subscription fee.
(If any of this sounds above your level of technical expertise, consider hiring an assistant with podcast production experience to handle the nitty-gritty of fine-tuning and publishing your audio.)
5. Your Audio Assets
These are clips you'll use repeatedly in your episodes and are as much a part of your podcast's brand as its name or logo. They may include a scripted introduction, post-show production credits, theme music, sponsor reads, and transitional sound cues. As you build your audio assets, make sure you're sourcing music with the appropriate licensing—don't run the risk of falling in love with a track that requires steep royalty payments or attribution you can't accommodate.
6. Art Assets
You may be plunging into audio, but the internet is still predominately a visual space. Your art assets should be a fitting and enticing representation of your show, able to grab the eye of a potential listener in a content-saturated world.
The only asset you absolutely need is your podcast's cover art (the square image that serves as the face of your show). If you plan on promoting your podcast on social media, your blog, or any other channel, you may also need templates for individual episode art, featured quote images, etc. You can create these assets with the help of a professional designer or if you have the skillset, yourself.
With your kit assembled, it's time to create! Allow the momentum of gathering these essential tools to fuel your first few experiments. It's time to get in front of that mic!
Get tasks off your plate faster with the VA Starter Kit!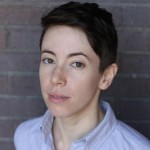 Meet Lee
Lee is a Brooklyn-based multi-hyphenate with a background in writing, design, media production, and the arts. Since 2014, he's been helping Don't Panic's clients launch books, start podcasts, design beautiful publications, and polish up their writing. Talk to him about Star Trek any time.
Work superpower: Finding the perfect word
Favorite cheese: Aged gouda
Go-to karaoke song: "Faith" - George Michael
Pronouns: He/Him/His
Beverage of choice: Ginger beer
Ready to meet your perfect VA match?
Focus on your best. We'll handle the rest.