Whether you're a CEO of a multi-billion dollar corporation or a stay-at-home parent, we can all relate to the difficulties involved with relinquishing control of even the most mundane daily tasks. But oh, how freeing it can be when we actually have time to do those things that need to get done! Maybe you are thinking that you can't afford to pay someone to be available from 8-5 Monday through Friday or you just don't have enough for a person to do. If any of these options sound like your thoughts, you're in luck! A virtual assistant can work for as many hours as you need them and they are not region specific.
We understand that this type of thing can seem daunting. Change is difficult to accept. Giving up control is overwhelming. Trusting a near stranger is nearly impossible. But, here's the thing: if you look at this person like you would any other employee, there is very little to worry about. And remember, it's your business, so you're still in control – if you do not like or trust where the relationship is going, you have the power to terminate it and try again.
Below are five simple steps to prepare you to hire – and utilize – a virtual assistant.
1. What can you delegate?
The first step in hiring an assistant is to determine what you do that someone else could easily be trained to do. This might include scheduling meetings and appointments, booking travel arrangements, research, keeping track of payables and receivables, formatting and publishing your newsletter, planning events, organizing your inbox, drafting emails, screening and returning phone calls, etc. You probably just don't yet realize what you can (and should) take off your plate until you analyze what it is you do all day. Depending on your niche, the helpful possibilities are endless!
2. How much time do these tasks take?
Once you've gathered a list of things you feel comfortable with handing off, you need to come up with a number of hours that you feel it will take to do these tasks. Don't forget, it might take someone else longer than it would take you – especially at first – because this person doesn't have all the background knowledge that you do about your business. They don't have knowledge of your thought process or the way you like things done. If you take the time to train them well, this can speed up the process and make their time spent more efficient.
3. Where can you find a reputable virtual assistant?
This can be the most intimidating part of the process. You will probably find yourself asking, "Where do I start?" Some people look on Craigslist, which can be risky. Some put out job listings on career websites or their own website as they would to hire any other employee (that's how we do it at Don't Panic!). Others use websites and agencies that deal specifically in hiring virtual assistants.
We suggest, first, asking for advice from colleagues. Each industry is its own beast and different tactics work best in different environments. Second, trust your gut. You'll know what type of hiring process is going to be the most beneficial for you.
4.What happens if it doesn't work out?
If you hire someone, spend time training them, and they still just don't "fit" the way you need them to then you can always start over. There isn't just one virtual assistant out there. Just like any other person on the street, some will understand you and others never will. Don't get discouraged.
5. Success!
Be patient, this may take time. When you've found someone you work well with and who understands your organizational patterns, you'll find that they become indispensable to you and your workflow. And hopefully, you'll find it easier to delegate even more tasks than you started with.
With a little planning, you can seamlessly hire a virtual assistant who understands your business, relieves your stress by taking unnecessary tasks off your plate, and allows you to spend your time getting back to business. Before you know it, you'll have hired an assistant who streamlines your business so you can focus on the areas you love the most.
Get tasks off your plate faster with the VA Starter Kit!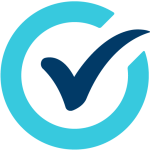 Ready to meet your perfect VA match?
Focus on your best. We'll handle the rest.