One of the biggest, juiciest bits of news in online marketing 2014 was the realization that organic reach of posts in Facebook was declining. You've paid good money to build a fan base so that your free posts can reach more people… and now Facebook is slowly taking that away.
Whether you believe Facebook's justifications or not, the reality is that there is now a greater reliance on paid social media advertising. In order to reach your own fans, you have to pay for it.
However, apart from the pain of parting with your money, the ads themselves don't have to be painful. Here are five easy steps that will allow you to create a solid Facebook ad campaign.
1. Know Your Strategy
This first one is a no-brainer. How could anyone hope to advertise effectively if they don't know what they want to convey or how it relates to their larger marketing strategy?
You would be surprised how many campaigns are brought to the table in tatters, because of just this point.
Facebook offers various ad types that can tailor your campaign to a certain goal. Are you looking to increase page likes to grow your fan base? Are you looking to generate clicks to your website either for a promotional offering or another hook? Do you have a really cool video segment you want to show off? All of these have different approaches to optimize your campaign's effectiveness.
2. Know Your Audience
In order to run a proper advertising campaign, you need to know who you are trying to reach. This is especially true in the Facebook world, because they offer so many targeting options.
It's no longer just gender, age, and location specification. Facebook allows you to target based on interests! Remember all of those pages that you wantonly liked? Facebook does.
They even have third-party databases linked to their users. Basically, users have been followed outside of Facebook's walls by third parties who can report back to Facebook that they like to, for instance, shop online more than the average consumer. You can target based on this data!
Even if the answer is "target every single person you possibly can", you should make that explicit. Audience targeting can make or break an ad campaign on Facebook.
Facebook provides a handy tool to help you figure out who to target. Or you can ask your analyst!
3. Know Your Budget
This is probably at the forefront of your mind anyway. So be clear. How much do you want the campaign to spend? Over how long? Do you want Facebook to limit daily spend, or to spend as much per day as it can subject to a lifetime budget cap?
Do you have a particular value in mind per conversion (click to site, video view, page like, etc) that you would like Facebook to stay below pricing-wise? If not, that's ok. You can tell Facebook just to get you the lowest price possible.
4. Know Your Call-To-Action
Well written text can make or break an ad campaign, sometimes literally. The basics come down to these: a headline, main body text, a display URL, and an image or video. Guidelines for writing effective ad text could (and will) fit a blog post or two on its own, so for now I'll share guidelines for what not to do.
Facebook has two helpful resources for those who like to live on the edge with ad content.
The first contains a set of content no-no's for topics and text.
The second will help you not violate Facebook's stringent image guideline. Note that the link will require you to log in to your Facebook account. Images in ads are required to contain less than 20% text. That includes your logo!
5. Know Your Goals
In many cases campaigns are incredibly successful with simple goals such as "raise our page's fan base by targeting page likes" or "reach as many people with this message as possible". Admittedly, this tends to work best for large, branded companies with deep pockets.
Often times small businesses need that extra little something. Notably, a return on ad spend. If your goal is to drive on-page conversions for your site (sign ups, purchases, etc), Facebook has yet another tool that will allow you to track them. A note of warning: it will require some knowledge of the HTML/JavaScript on your webpage.
With the above tool, your analyst can even report what audience segments convert most effectively on your page. That's golden!
Facebook offers some of the most in-depth proprietary reporting options that I've seen (short of the behemoth that is Google Analytics). Take full advantage of the power that brings!
Facebook offers a huge variety of options to match the campaign you have in mind. The ball is in your court.
Get tasks off your plate faster with the VA Starter Kit!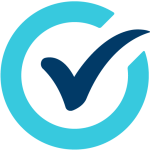 Ready to meet your perfect VA match?
Focus on your best. We'll handle the rest.