There's no mistaking it: An excellent online visual presence is good for business. Take a mental trip through the online tools you use every day, and you'll no doubt discover a few you love using simply because they look so darn good.
But what makes them great? What design magic is at work behind the scenes? For clues, check out these five online tools and the design secret sauce that sets them apart. Each one holds an idea you can apply to your own company's branding, no matter what your style.
MailChimp
MailChimp has long reigned as one of the most beloved online tools. From their cute mascot (Freddie Von Chimpenheimer IV, that is) to their clever Voice & Tone style guide, MailChimp has a personality all its own. Their award-winning interface serves companies of every stripe, from Cards Against Humanity to The New York Times. They've attracted special attention for their creative company culture. And who hasn't felt that happy surge of accomplishment when seeing this animation?
What Makes It Great:
A unique voice. MailChimp brings humor and playfulness to potentially tedious tasks of email building, A/B testing, and more. That high-five (or "rock on!") from Freddie wasn't borne of strategy—it's the result of letting personality shine through.
Dropbox
Playful. Friendly. Who knew those words would ever apply to document storage software? Yet that's exactly what Dropbox's branding achieves with its generous use of white space and custom colored pencil illustrations. The illustrations disappear when it's time to focus on utility and pop up to give personable reminders and alerts.
What Makes It Great:
A well-placed, custom illustration. In a market where flat design reigns supreme, Dropbox has found a way to make hand-drawn feel cool. Moving files around can sometimes feel like digital drudgery, but Dropbox finds a way to remind us of the human face behind every interaction.
Spotify
It might not be a business tool, but millions of people use Spotify to make their workdays a little brighter. And Spotify knows it, too. Just look at all the custom playlists they've curated for folks working the daily grind:
Those might be four very different genres of music, but those images all come from a unified brand. For a platform whose focus is auditory, not visual, Spotify puts great effort into having a slick visual presence.
In the past, Spotify's branding has attracted criticism for being a bit boring, with critics citing its limited color palette and somewhat obvious logo design as "just a drumbeat" (as in, lacking all the other elements that make a song exciting). Just a few months ago, however, Spotify responded to that criticism with a brand-new, bold, and colorful redesign—you might have already caught it in action.
What Makes It Great:
Unifying many parts. Keeping certain things constant (photo treatment, color palette, font) allows Spotify to brand their images without cramming that infamous green logo into every design. Spotify houses millions of songs. Altering only a few variables at a time gives their visuals the appearance of a unified whole.
Slack
This cheerful communication platform is attracting a wealth of buzz. Five minutes of clicking around its colorful, animation-rich interface will tell you why. Slack is chock-full of details designed to make you smile. Even the loading page greets you with a new and quirky quote each time.
Those design details were all part of a master plan to make Slack stand out from the crowd. "Most enterprise software looks like a cheap 70's prom suit — muted blues and greys everywhere  … We gave [Slack] the color scheme of a video game, not an enterprise collaboration product," said designer Andrew Wilkinson. Who doesn't want their inter-office communication to feel less like a cheap suit and more like a video game?
What Makes It Great:
Attention to mood. Colors, sounds, emoji, affirmations, and smiling user avatars all help create Slack's sunny atmosphere. Slack doesn't rely on its users to imbue their platform with meaning and tone—it creates an environment all its own.
Canva
What post about online tools would be complete without an appearance from Canva, the beloved online design application? Canva has made a huge splash by removing the barriers to great design. Unsurprisingly, their own branding is packed with bold, expressive visuals. But Canva doesn't just hold down the fort on their website and blog—their branding touches every channel effortlessly. Take a look at their Instagram:
A first-rate Instagram presence might seem like an obvious lay-up for a design company, but a glance at their Twitter and Pinterest pages reveals the same attention to detail.
What Makes It Great:
Multichannel mastery. Each visual, from blog post hero graphic to their social media template, is designed to be shareable in its own right. Canva goes the extra mile to tailor each image to its intended platform, creating an online presence that feels natural, easeful, and never out-of-place.
The first step to bringing top-notch design to your company is knowing what you like. Keep your eyes peeled as you explore the web, and note what grabs your attention. Develop your eye. There's a lot of beauty out there in the digital world.
Get tasks off your plate faster with the VA Starter Kit!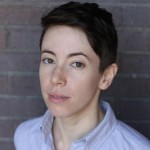 Meet Lee
Lee is a Brooklyn-based multi-hyphenate with a background in writing, design, media production, and the arts. Since 2014, he's been helping Don't Panic's clients launch books, start podcasts, design beautiful publications, and polish up their writing. Talk to him about Star Trek any time.
Work superpower: Finding the perfect word
Favorite cheese: Aged gouda
Go-to karaoke song: "Faith" - George Michael
Pronouns: He/Him/His
Beverage of choice: Ginger beer
Ready to meet your perfect VA match?
Focus on your best. We'll handle the rest.