There's a lot of "stuff" that goes along with hosting a webinar: booking guests, session setup in your webinar platform, a sign-up page… the list goes on and on. But often what's missing are the smaller details that really make the difference in your list growth and audience participation. I'm talking about the most important assets you need to create in order to get people to sign up, attend, engage in, and share your webinar content.
Because the truth is, it's not all about what you aim to discuss. It's really about who's paying attention. To get them to listen, you've got to do more than talk. You've got to put on a show! Here are the five assets you'll need to produce—yes, in addition to the content for your presentation—to successfully promote your webinar.
1. Webinar Landing Page
If you're using GoToWebinar or WebEx, they provide a base-level sign-up page that doesn't give a whole lot of room for customization. If you're using Skype or some other live-streaming service, you won't have any built-in options to capture leads. That means that you either create your own system or risk losing out on a fantastic opportunity for lead generation.
The main purpose of your landing page is to give information to someone interested in signing up for your webinar and allow them to actually sign up. It should include all the details your subscribers would need to know to attend the session, including the title, a brief synopsis of the information to be covered, the date and time, any guest presenters you may include, and a space to enter their email. The secondary purpose of the landing page is to get their email address for future use. This will allow you to send them additional resources and invitations to future events.
You can use a plug-in and set up a native landing page on your website, or you can add a tool to your marketing stack that will create branded landing pages for you. Either way, this step is a must. Without it, all the work you're putting in may be for nothing.
2. Imagery
In a world filled with digital advertising noise, you need a way to stand out from the crowd. That means you'll need eye-catching images to announce your webinar. If you have a graphic designer on hand or know your way around Photoshop, that's great! If not, you can set up branded templates through Canva or other free image creation sites.
Create a set of images—including different sizes for different platforms—and use them to promote your webinar on social media, on your blog, in your email signature, through an email campaign, etc.
3. Email Marketing
As I just mentioned, you should definitely push out an email campaign inviting your existing list subscribers to your webinar. This can be done with very little hassle through an email marketing platform such as Mailchimp, Constant Contact, Emma, among many others. This will let your existing audience know that, "Hey! We're doing something big here! You don't want to miss it."
Your existing subscribers are the people who are most likely to attend your webinar because they've been interested in your content before, so chances are they'll be interested again. That's why it's so important to reach out to them and let them know what you're up to.
4. Social Promotion
Unless you've been hiding under a rock, you already know the importance of social media in today's digital landscape. Luckily for you, this is where the pieces of this puzzle you've been creating will start to fit together. You can use the link from your landing page, the images you created, and a bit of copy (easily pulled from your content summary) to push out social messages on all of your profiles.
Schedule posts to publish a few times a week with two or three weeks of lead time and your sign-up list will get the boost you're looking for. In addition, if you're collaborating with a guest from another company, make sure they also share your assets on their social channels. This small step (that's often overlooked) can expand your audience exponentially.
5. Follow-up Resources
Just because you've wrapped your live session doesn't mean your job is done. As they say, it's all about the follow through. Let the information you've provided ruminate with your viewers for a day or so while you whip up some content that will drive conversation around your business and a more intimate connection with your audience.
There are many ways to atomize the content you produce during a live webinar, from blog posts to worksheets to e-books. You may decide to push one or many of these options out to your audience, and it will depend on what type of content your audience prefers to consume.
You may choose to send a follow-up email campaign to everyone who signed up for your webinar that includes some curated resources (think worksheets, infographics, and articles) along with a recording of your presentation for those that missed it. You may also decide that your community would prefer to digest an e-book that summarizes the content of your presentation. Whatever it is that you do, the important thing is that you do something! Use the momentum that you've built with your webinar attendees to drive them back to your website and engage with your brand.
Even we'll admit, this all seems like a lot of work! The truth is that pulling off a well produced, lead generating webinar can be a time-consuming process. If you have aspirations of producing stellar content through webinars but aren't sure how to get started or whether you'll execute them properly, know that you don't have to do it alone. Figure out what parts of the webinar production process you're equipped to handle yourself, and what you would be better off outsourcing. Because while these assets are not essential to running a webinar, they are absolutely critical to promoting a successful one that achieves your marketing goals.
Get tasks off your plate faster with the VA Starter Kit!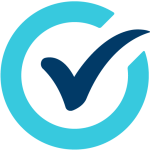 Ready to meet your perfect VA match?
Focus on your best. We'll handle the rest.