At Don't Panic, we love us some podcasts.
We've watched our clients rake in fans and make waves in their field with some seriously amazing podcasts. One thing is clear: Podcasting provides some unique benefits other content doesn't.
If you've been itching for a way to spice up your content calendar or reach some new ears, grabbing a mic might be just what you need. Check out these four key perks of podcasting… and start practicing that smooth radio voice you've always known you have.
Ultra-Personal Connection
Podcasting lets your audience hear a side of you they can't get through a blog post: your voice. Podcasting is your chance to introduce an ultra-personal element to your business.
Writing an article that sounds like "you" can be a challenge, even for experienced writers. It's easy to lose touch with your approachable side when you're trying to sound authoritative (and vice versa). Audio simplifies that process by allowing you to speak directly to your audience. It's a perfect opportunity to inject personality, authenticity, and humor into your content.
Networking Goldmine
Apart from video, no other content medium encourages collaboration quite like podcasting. What better way to expand your network and connect with friends and mentors?
Inviting guests onto your podcast is an all-around win: Your guest exposes themselves to a new audience, you gain new content, and you both score some quality time chatting about your shared passion. If the idea of facing the mic alone gives you butterflies, call up a peer, cast yourself as their interviewer, and let your guest do the talking!
Productivity Promoter
When our clients' fans talk about why they're devout followers of podcasts, there's one response we hear the most: Podcasts promote multitasking! In our fast-paced and mobile-fueled culture, accomplishing many things at once feels oh-so-good.
Your blog and social media channels might have a devoted following, but a podcast allows you to reach a whole new audience—one that would love to hear your stories and ideas, but doesn't have time to read a 1,000-word article. Podcasting is the perfect solution for anyone who doesn't like to put their life on hold while they commute or exercise.
Reduce, Reuse, Recycle
Do you outline your podcast before you record it? Do you have a questionnaire you use to interview your podcast guests? With a few tweaks, that framework can be repurposed as a blog post. Bam! You just created two pieces of content for the price of one. And why stop there? Create tweets or Instagram posts out of your best quotes from the episode, and tag your guests to grab the attention of their fans and followers. You'll get serious mileage out of a single podcast. Who wouldn't love more reach for less effort?
Feeling inspired? Find a mic and start brainstorming. It's a brave new world of DIY radio—all you need to do is speak up!
Get tasks off your plate faster with the VA Starter Kit!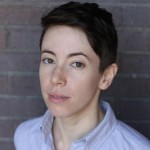 Meet Lee
Lee is a Brooklyn-based multi-hyphenate with a background in writing, design, media production, and the arts. Since 2014, he's been helping Don't Panic's clients launch books, start podcasts, design beautiful publications, and polish up their writing. Talk to him about Star Trek any time.
Work superpower: Finding the perfect word
Favorite cheese: Aged gouda
Go-to karaoke song: "Faith" - George Michael
Pronouns: He/Him/His
Beverage of choice: Ginger beer
Ready to meet your perfect VA match?
Focus on your best. We'll handle the rest.