Between the Super Bowl XLIX's shocking final minutes and Katy Perry's shark companions, you might have a hard time remembering the commercial breaks at all.
Rest assured, this year's commercials featured the usual array of puppies and wacky A-list celebrity appearances. Some brands nailed their audience, and some seemed to miss their mark by miles.
Each year, a few marketing strategies seem to be "on trend" (remember last year's explosion of Americana?). This year saw fewer patriotic tractors and more Dadvertising, among other tactics. Four in particular stood out as especially memorable—for better or for worse!
The Meta Approach
For brands that want us to know they're in on the joke, too.
Newcastle: Newcastle garnered major hype with the announcement that they would be "crowdfunding" their Super Bowl ad and allowing as many brands as possible to share their air time. The result was a dizzying, lightning-fast plugging of over 37 brands that lampooned the self-promotion frenzy of game day and notoriously steep advertising costs.
GoDaddy: Despite the last-minute rewrite, GoDaddy churned out a short, earnest ad that gave a shout-out to hard-working business owners spending their Super Bowl working instead of enjoying the seven-layer dip.
T-Mobile: Kim Kardashian, "Famous Person," poked fun at her own celebrity in T-Mobile's SPCA send-up. Was it actually funny, though? Was it supposed to be funny? If Kim Kardashian tells a joke in the forest and nobody hears, was it ever a joke to begin with?
The Topical Approach
For brands who want to appear current, cool, and totally plugged-in to pop culture.
Clash of Clans: Liam Neeson referencing Taken! Baristas mispronouncing your name! Topical jokes abounded in this fun and witty ad for, of all things, a mobile game.
Coca-Cola: Internet trolls? Online bullying? Coca-Cola can fix that. Granted, Coke seizing control of your electronic devices is a little spooky, but it's hard to argue with advertising as eternally slick as Coke's.
Esurance: "Topical" might be a stretch for this year's Esurance ads. While Breaking Bad fans were probably delighted to see a surprise appearance from Walter White, the show ended in 2013… about the time when Lindsay Lohan's antics stopped being newsworthy. And what should we use "#sorta" for, anyway?
The Scare Tactic
For brands that know we need them.
Nationwide: Okay, so maybe don't steal this strategy—not unless you want to deal with the horrible backlash Nationwide's received since this notorious ad. Were you one of the horrified millions who felt exploited by this ad? If you're a parent, and you don't already have an ever-growing mental list of every conceivable way your child could be harmed, well, Nationwide generously showed you three more (drowning! poisoning! crushing!). There's a fine line between gently manipulating your audience (We love having our heartstrings tugged at!) and traumatizing them; it seems Nationwide tripped right over it. Mindy Kaling was definitely the safer choice.
The "Bigger Than Us" Philosophy
For brands with big hearts and lofty goals.
Dove: Speaking of having your heartstrings tugged at, did you even notice this ad was for Dove? The "Bigger Than Us" approach usually means branding takes a backseat to a larger, feel-good message. In this classic instance of "Dadvertising" (and there were many this year), "Calls for Dad" featured clips of children calling out to their dads for an array of tear-jerking reasons.
This ad earned a thumbs-up from the #1 Dad in my life, who immediately texted, "I liked the Dove ad about dads." Me too, Dad!
Always: "Like a Girl," another commercial with subtle branding, enjoyed its biggest audience yet after a few months making the rounds online. While the ad was inarguably strong exposure for Always, the big takeaway remained promoting self-esteem among young girls.
McDonald's: In McDonald's latest attempt to claw its way back into our hearts, a few lucky customers will be asked to pay for their Big Macs not with cash, but by calling a loved one. It's not an entirely selfless gesture on their part—you're still eating at McDonald's. "Bigger Than Us"? #Sorta.
Does your brand identity match up with any of these marketing strategies? Thinking about giving the "meta" approach a try?
I'll leave you to it—I've got a very, very excited Patriot here who hasn't stopped celebrating since Sunday.
Get tasks off your plate faster with the VA Starter Kit!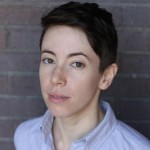 Meet Lee
Lee is a Brooklyn-based multi-hyphenate with a background in writing, design, media production, and the arts. Since 2014, he's been helping Don't Panic's clients launch books, start podcasts, design beautiful publications, and polish up their writing. Talk to him about Star Trek any time.
Work superpower: Finding the perfect word
Favorite cheese: Aged gouda
Go-to karaoke song: "Faith" - George Michael
Pronouns: He/Him/His
Beverage of choice: Ginger beer
Ready to meet your perfect VA match?
Focus on your best. We'll handle the rest.