It's a sad fact of content writing: Before you've written your first word, potential readers already have the only reason they need to ignore your content—they're busy people, just like you.
It stings, doesn't it? You worked hard! Your writing is packed with value! It solves problems and answers questions! If only readers would notice. So why aren't they?
1. A Forgettable Headline
How much time do you spend brainstorming a headline? 30 seconds? Two minutes? Or maybe you're someone who broods over possible titles for hours as your deadline looms, finally choosing one at the last minute out of desperation. In either case, you're bungling your best opportunity to attract your reader.
Start by asking this question: What gets you excited about this piece of writing? Does it ask a provocative question? Does it challenge a popular idea? Or have you distilled your immense knowledge on a particular subject into an ingenious, step-by-step guide? Jot down whatever words bubble up as you answer this question for yourself.
Craft an emotional headline from the words you use in your answer. Make your reader feel something. Choose juicy, expressive verbs. Browse this list of Power Words from CoSchedule. Steer clear of confusing "emotional" with "sensational," however—the faintest whiff of clickbait can diminish your authority. If you've answered that first question with enough honesty, you'll be able to express a strong point of view in your headline without resorting to "You Won't Believe What…!"
Check for length. The optimal length of a headline is six words—make them count! Sharing your headline via email? Make sure you get your point across in the first 20 characters—that's when the average subject line gets cut off. This great infographic from Buffer gives you all these character count stats in one place.
2. A Bad First Impression
Okay, so your headline drew your readers in. But is a shabby first glance sending them right back out again?
Help us navigate your writing. Tell us what kind of content this is by its appearance. If it's a how-to guide, your reader will expect to see itemized steps or a numbered list. If it's a longform piece, let us know what the main points will be with your subheadings. Guide us visually from idea to idea. Use emphasis (bold or italicized text) intentionally and sparingly. You're already keeping a careful eye on the flow of ideas of your writing—make sure you're keeping an eye on its visual flow as well.
Clean up your grammar. If authority and professionalism are part of your brand, your grammar must be spot-on. Some rules (like starting a sentence with a conjunction) are bendable, but some (like comma splices) are not. If you don't have the luxury of a professional copyeditor, familiarize yourself with some of the sneakier grammar mistakes: comma misuse, appropriate dash lengths, and adverb placement, to name a few. Run your headline through this instant title capitalization tool—even the best of us forget tricky capitalization rules.
Up your visual game. If an image is the first thing your reader sees, it better be a sharp one. Need to spruce up your font collection? Google Fonts is an excellent free resource. Need to find an image quickly that's free for commercial use? Pixabay is another great resource with a huge, searchable library. If you need an image editor with a gentle learning curve, your options are plentiful.
3. Readers Can't Find Your Content
Your headline might be dazzling, and your writing might be masterful. But if you're not doing your part to make your writing searchable and shareable, no one will get to enjoy the fruits of your labor.
You don't have to be an SEO authority to make your writing SEO-friendly. Honor best practices, placing keywords throughout your headline, subheadings, and tags. Make sure your topic phrase (which should look like a distilled version of your headline) is stated verbatim at least once in the piece itself. Applications like CoSchedule's headline analyzer or Wordstream's keyword tools can provide you with exhaustive stats on how your headline or keyword phrase will perform in search.
Encourage social sharing by doing your reader's work for them. Locate the quotable statements in your writing, and set them apart visually for your readers to identify and share. Free tools like Click to Tweet create links to pre-written tweets (chosen by you), ready for your readers to share.
If you've created something of value, it doesn't deserve to go ignored. Polish up your approach to titling, structuring, and sharing your work. Help stage that meet-cute between Reader and Writing—it'll be a win-win for all.
Get tasks off your plate faster with the VA Starter Kit!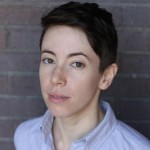 Meet Lee
Lee is a Brooklyn-based multi-hyphenate with a background in writing, design, media production, and the arts. Since 2014, he's been helping Don't Panic's clients launch books, start podcasts, design beautiful publications, and polish up their writing. Talk to him about Star Trek any time.
Work superpower: Finding the perfect word
Favorite cheese: Aged gouda
Go-to karaoke song: "Faith" - George Michael
Pronouns: He/Him/His
Beverage of choice: Ginger beer
Ready to meet your perfect VA match?
Focus on your best. We'll handle the rest.