What is there to say about 2021? It was a full year of #PandemicLife, and that came with definite challenges. But as we all grew more accustomed to the uncertainty inherent in living through a pandemic, we found space for joy and growth as well.
This came in both our personal and professional lives. Don't Panic Management hit a huge milestone in 2021–Jess founded the company a whole decade ago. We're so proud to have made it through the ups and downs of the past ten years, and we couldn't have done it without this positive, resilient, wonderful team.
We hope you'll enjoy reading through some of our memorable moments from the past year. And wherever you are, may you and your loved ones have a beautiful holiday season and make time to enjoy your own moments with family and friends.
Get tasks off your plate faster with the VA Starter Kit!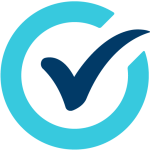 Ready to meet your perfect VA match?
Focus on your best. We'll handle the rest.